pr
e

v

ie

w.me

Don't let link previewing bots spoil your link!
Inspiration
Here are some inspirational random links that you could use for the bot URL.
More than ever, this is John Roberts' Supreme Court
The George W. Bush appointee is leading from the center — and drawing Trump's wrath along the way.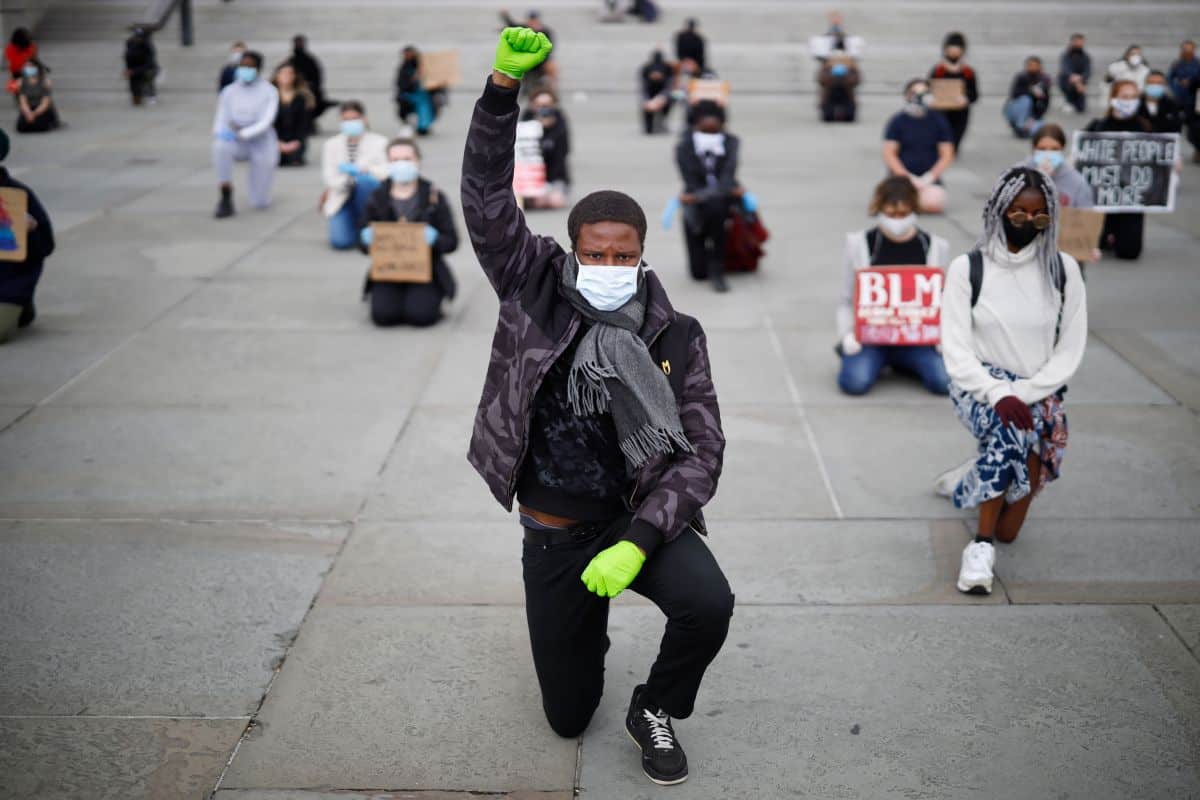 Black Lives Matter: after the protests, what needs to happen next?
Reflecting on the protests sparked by the killing of George Floyd, prominent black voices outline what needs to change to tackle racism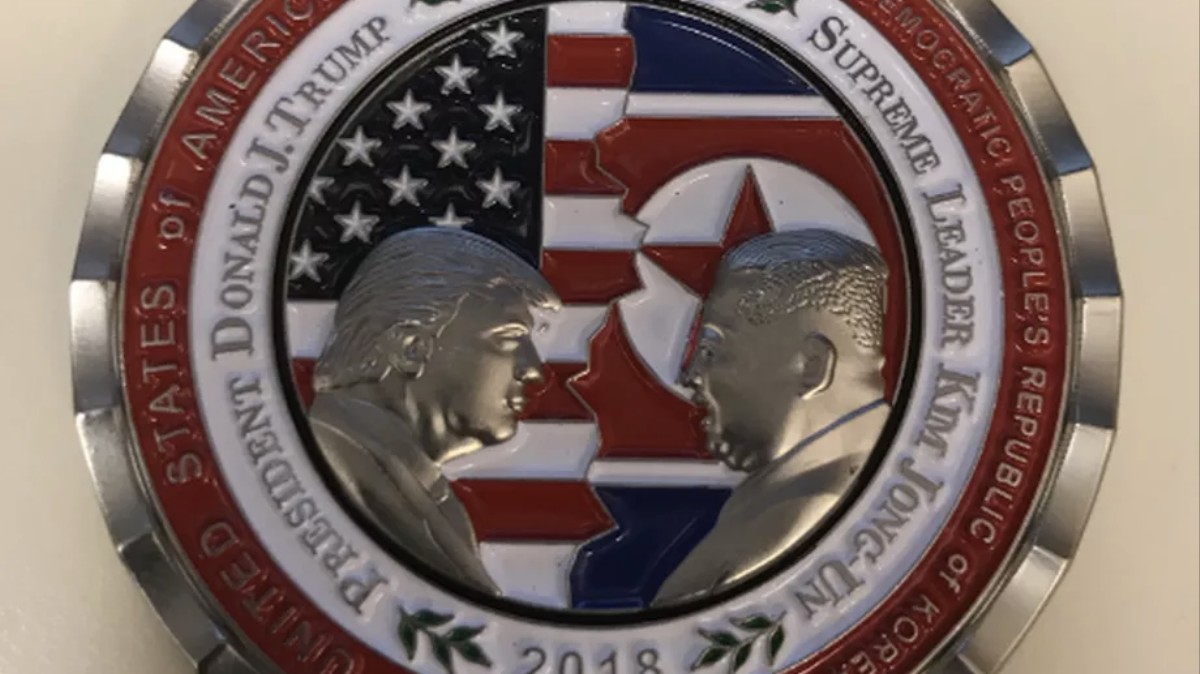 White House releases unexpectedly romantic coin featuring Trump and Kim Jong Un
What's the one thing missing from your wallet? Could be this coin.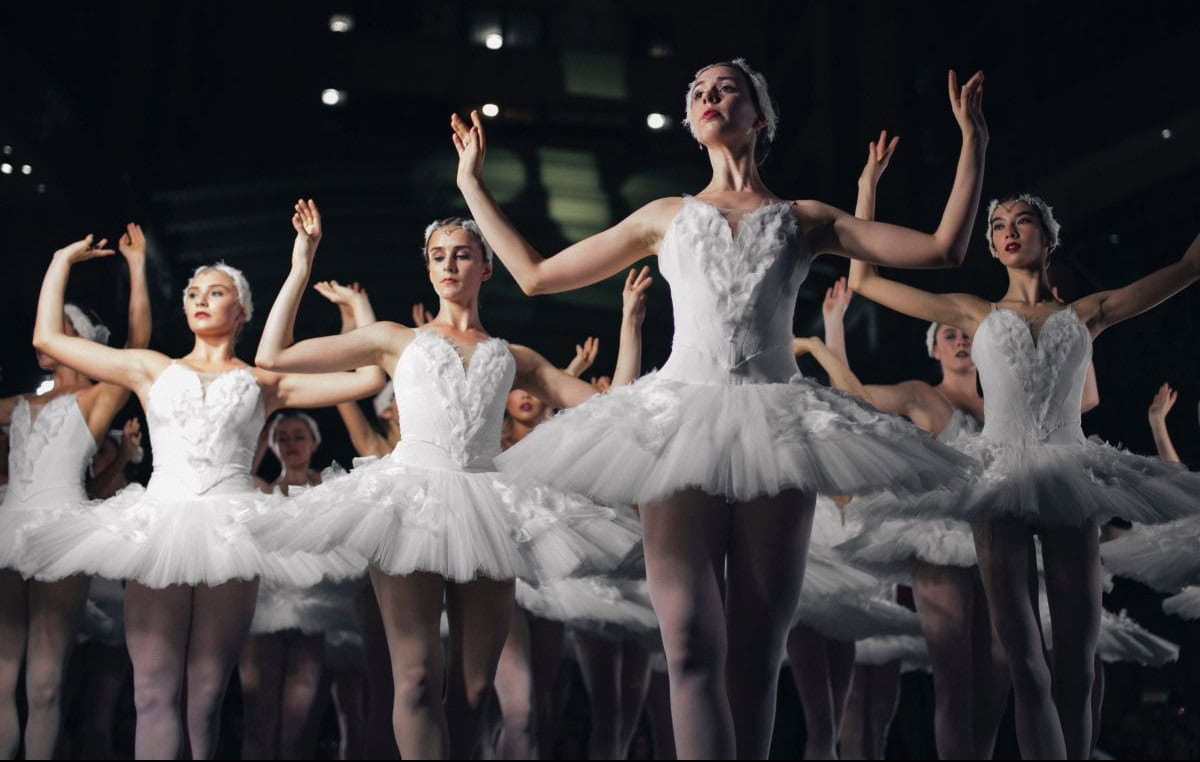 'Pleased and relieved': UK cultural sector welcomes £1.5bn lifeline
The package could help theatres, museums and music venues stay afloat during the coronavirus crisis, but for some it's too late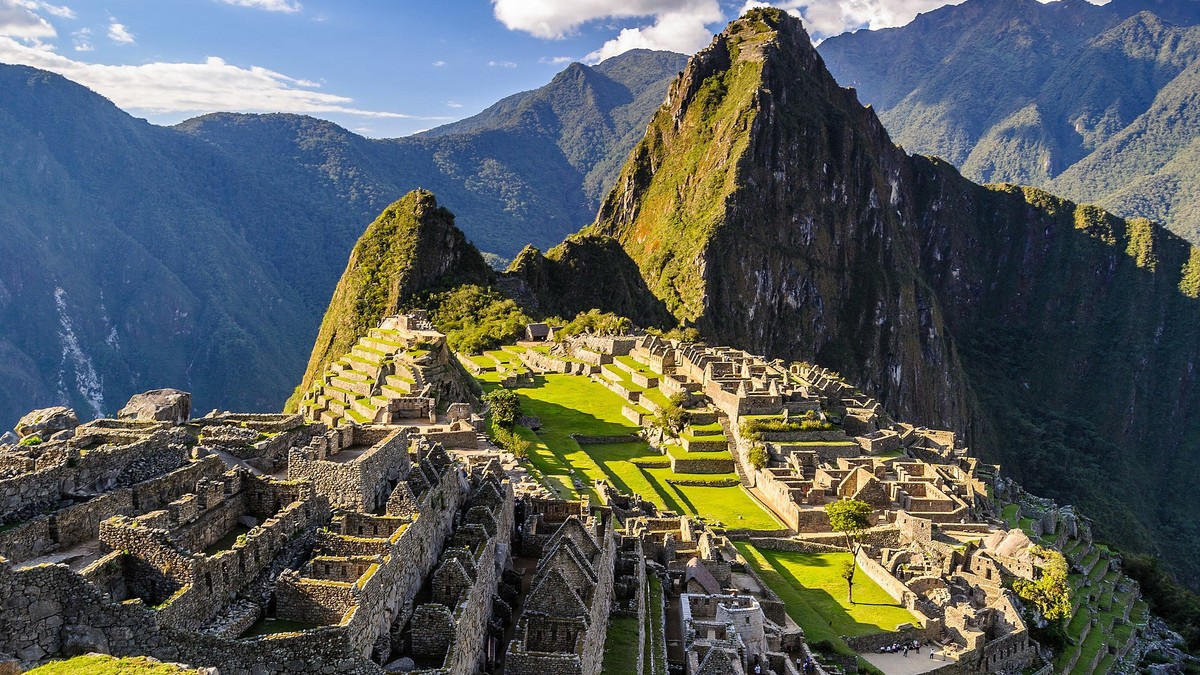 Please Don't Poop in a Sacred Temple at Machu Picchu
Six tourists were arrested after authorities found feces inside the UNESCO World Heritage Site's Temple of the Sun.
Rick Astley - Never Gonna Give You Up (Video)
Rick Astley's official music video for "Never Gonna Give You Up" Listen to Rick Astley: https://RickAstley.lnk.to/_listenYD Subscribe to the official Rick As...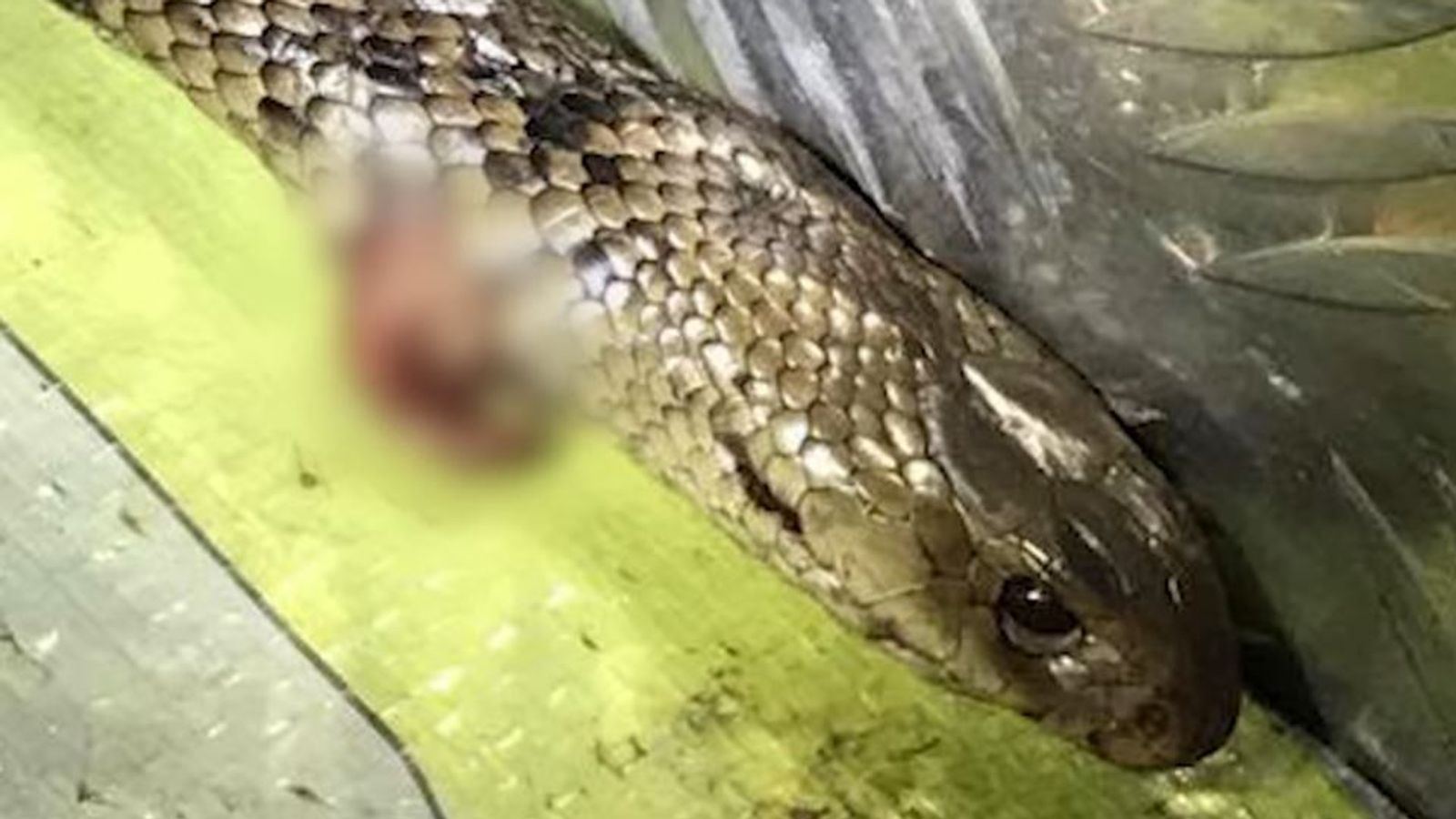 Australia: Trucker fights off deadly snake while driving at 70mph
The eastern brown snake, which is extremely venomous, had found its way into the man's vehicle.
Inside the detective-style hunt for missed COVID-19 cases
A small group of doctors across the U.S. are reviewing tissue and blood samples preserved from autopsies in an effort to find the earliest COVID-19 cases.
Alien-like creature spotted in TikTok video by ET hunters 'It is REAL'
ALIEN hunters believe they have found evidence of an extraterrestrial creature on Earth - after being spotted by a TikTok user.
Opinion | Trump's bullying of Lt. Col. Vindman will be studied by military cadets for years
Vindman fought valiantly overseas, but he has forced America to reckon with questions a lot closer to home.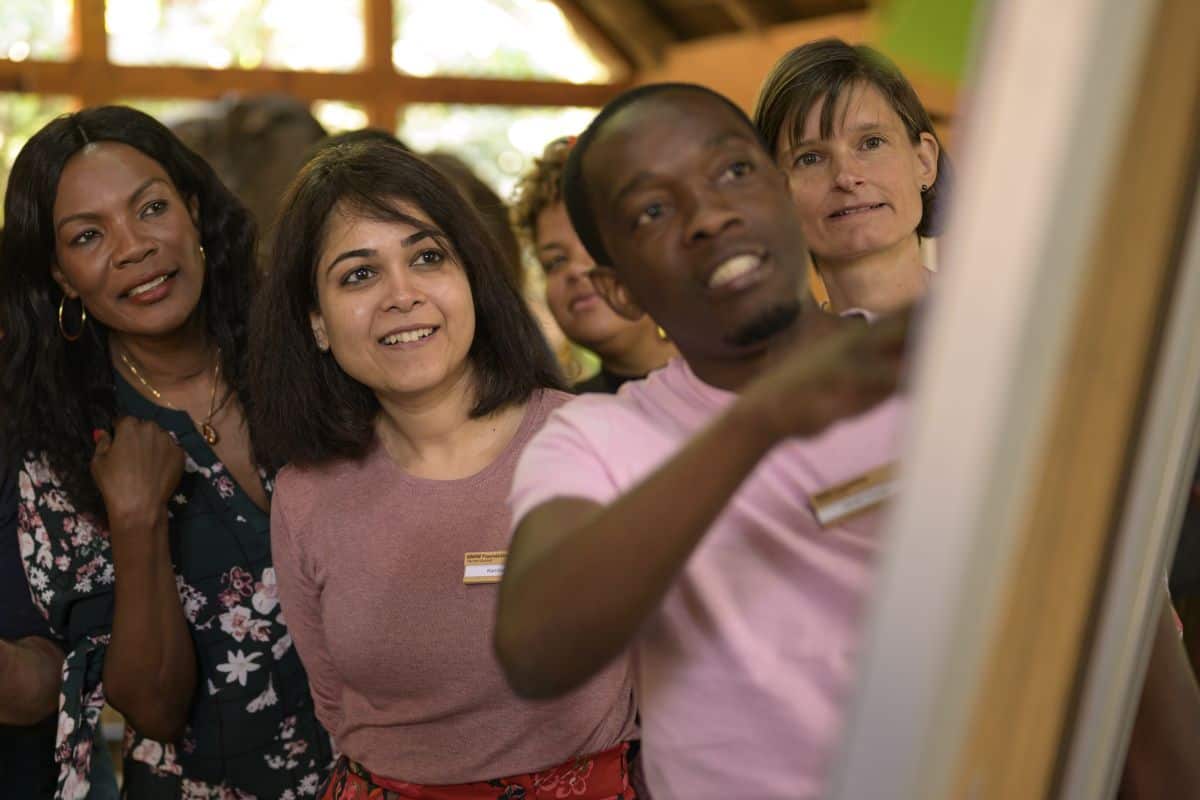 Sustainability goals and serendipity: the recipe for responsible leadership
What does it mean to be a responsible leader? From hackathons to Fuckup Nights, we explore some unlikely examples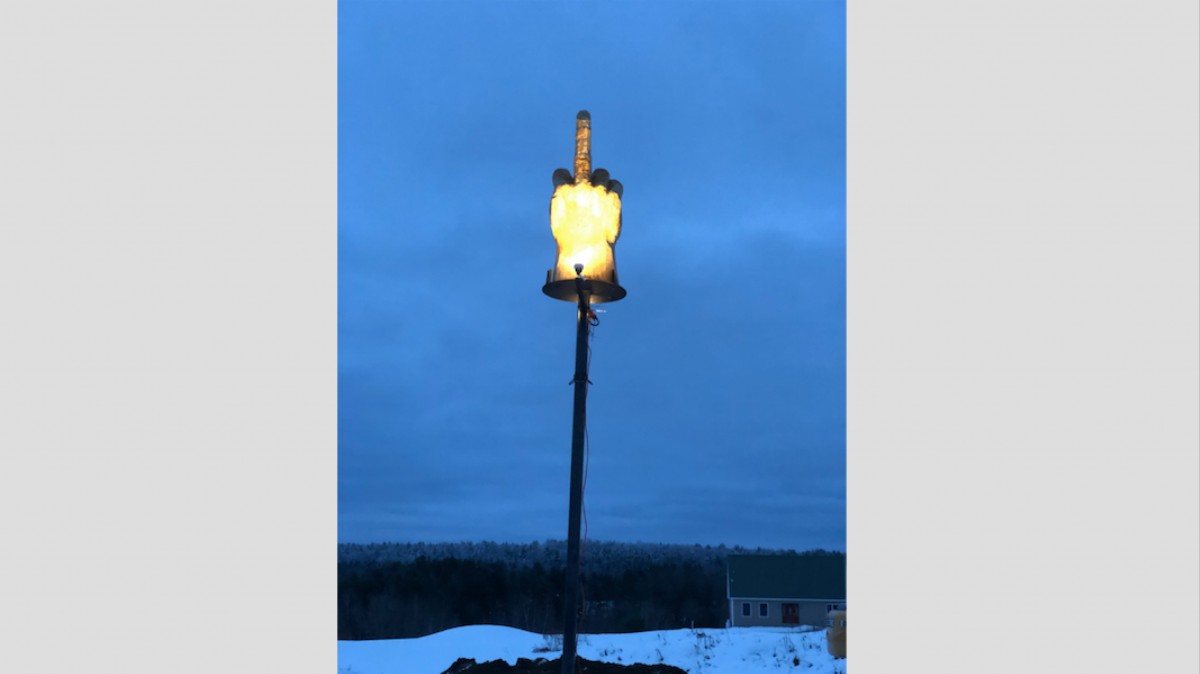 Vermont man takes revenge on town board with a 700-pound statue of a middle finger
"We wanted to show our appreciation," he explained.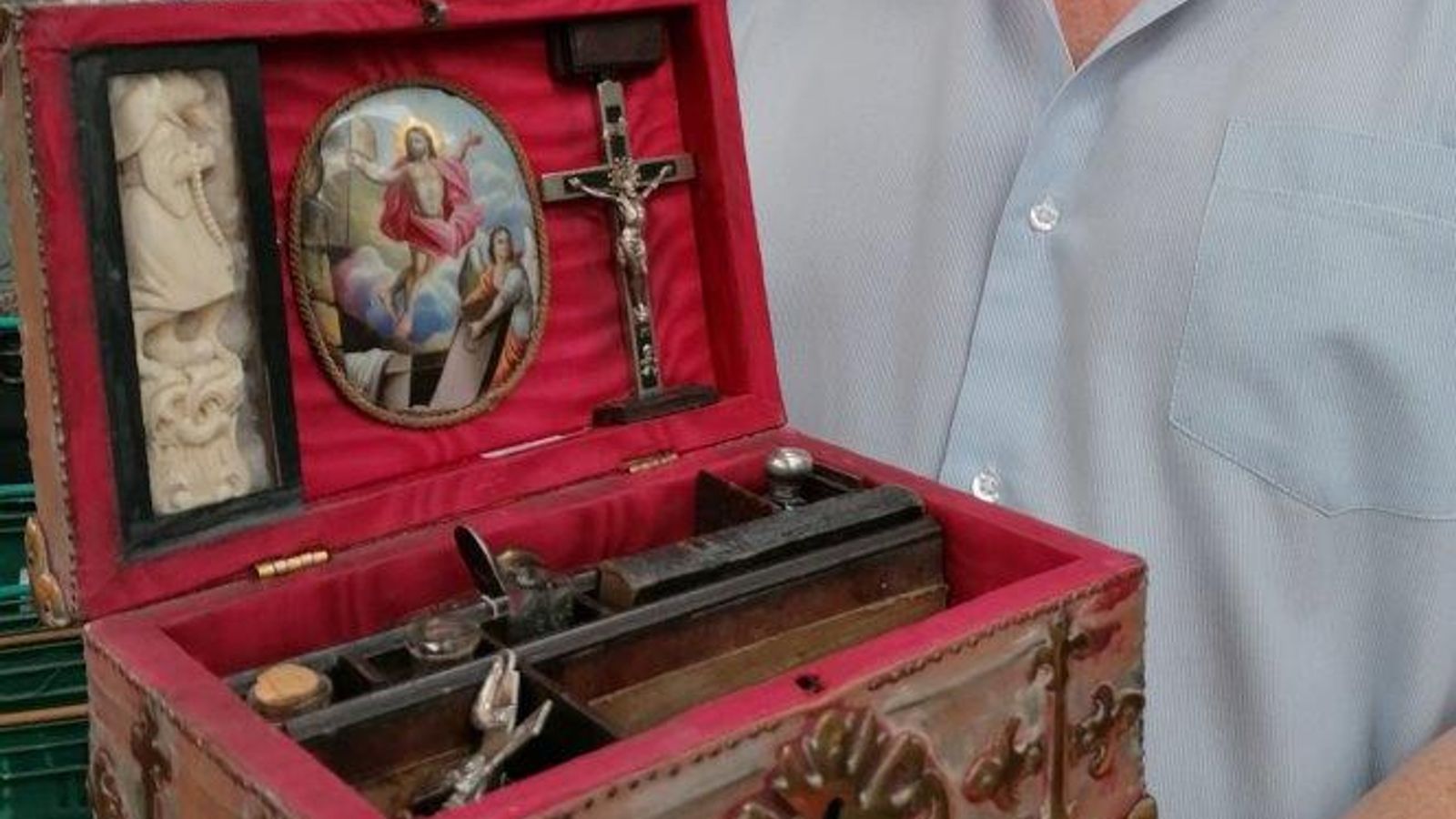 Mysterious 'vampire-slaying kit' including pistol and knife up for auction
The box has been valued at up to £3,000 and includes a glass phial with unknown contents and a bottle of shark's teeth.
Life after death: Near death experience proves to man that 'God is REAL'
A MAN who temporarily died believes he saw GOD in the afterlife where he basked in his "pure love".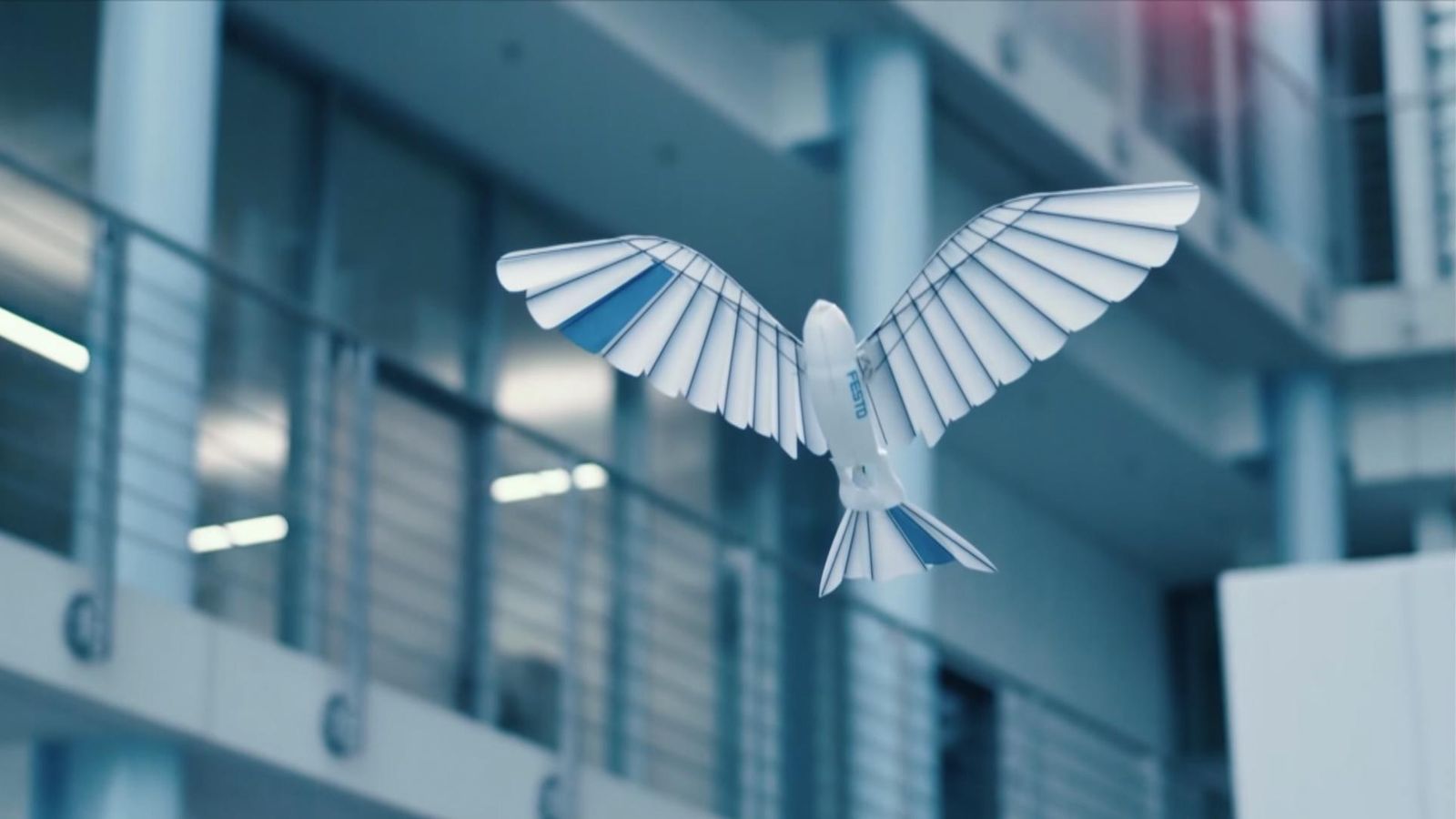 Robotic birds capable of amazingly realistic flight shown off by German company
The BionicSwift weighs just 42 grams and is capable of flying indoors along a programmed path for roughly seven minutes.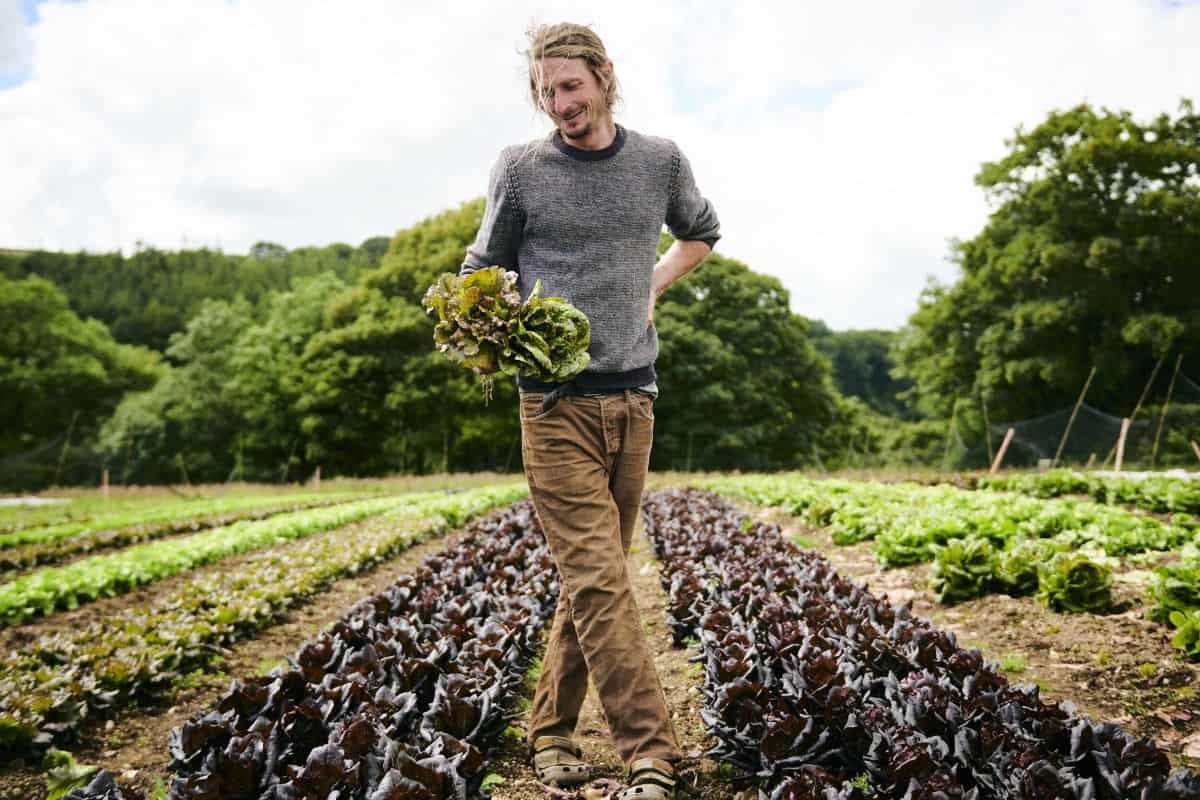 Farm to fork: the database that lets people buy food direct from source
Set up by a group of food activists during lockdown, Farms to Feed Us connects people with farmers and growers across the country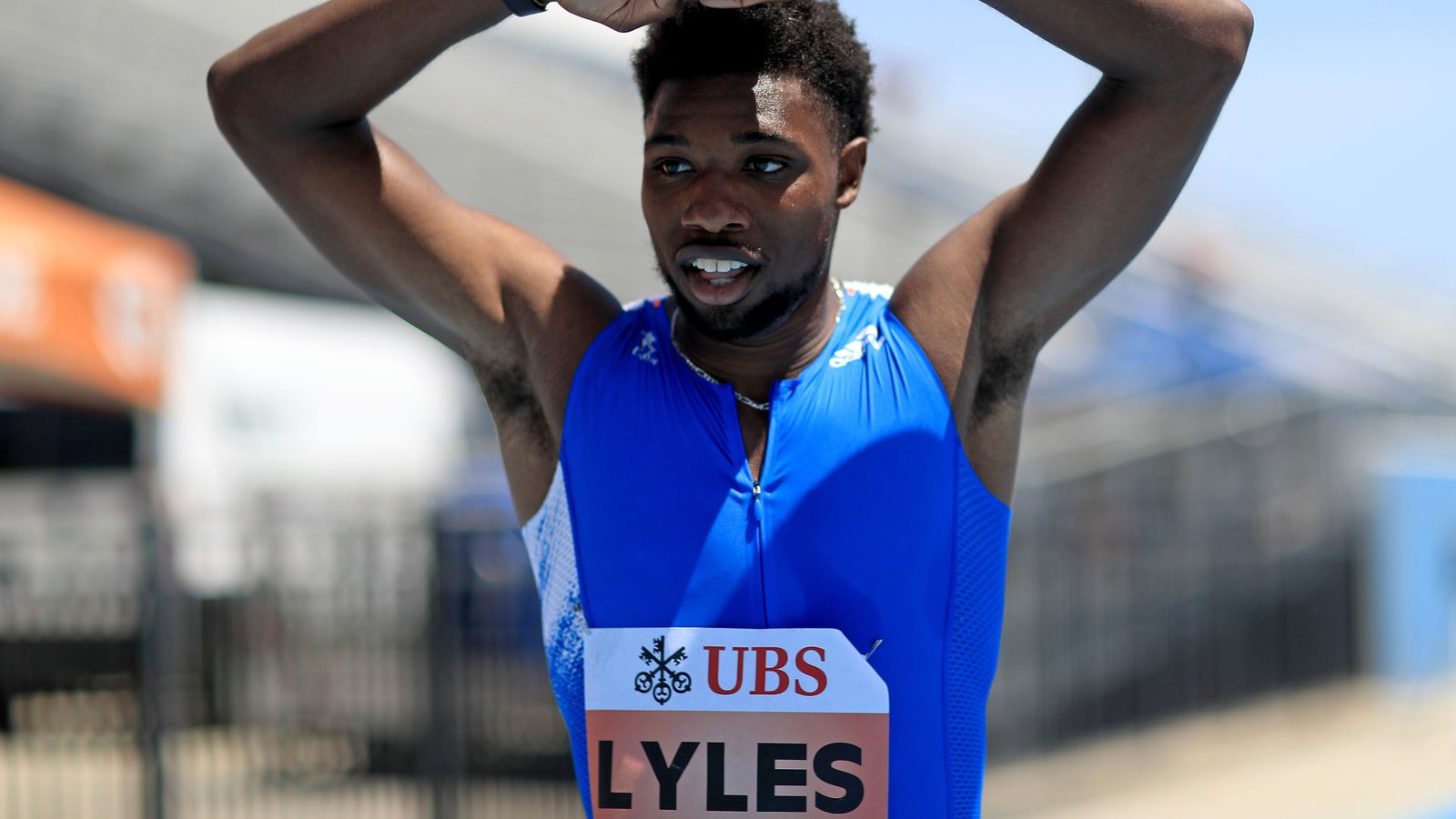 Noah Lyles: Sprinter 'beats' Usain Bolt's 200m world record before blunder is uncovered
"That cannot be right, can it?!" wondered former British Olympic middle distance runner Steve Cram.
Trump commutes Roger Stone's prison sentence after he was convicted of covering up for the president
The Republican strategist and Trump's longtime friend was days away from having to surrender to a federal prison. He was sentenced in February to 40 months in prison for lying to Congress.
China's Loch Ness Monster? Mysterious '10ft creature' sparks social media frenzy - VIDEO
FOOTAGE of a mysterious ten-foot creature has stunned Chinese media and left locals baffled, as villagers claim it could a legendary lake monster.
Nephilim in Genesis: Who were the Nephilim in the Bible? Were they fallen angels?
NEPHILIM in the Bible's Book of Genesis are believed by many to have been a race of giants - but who were the Nephilim and could they have been the offspring of fallen angels?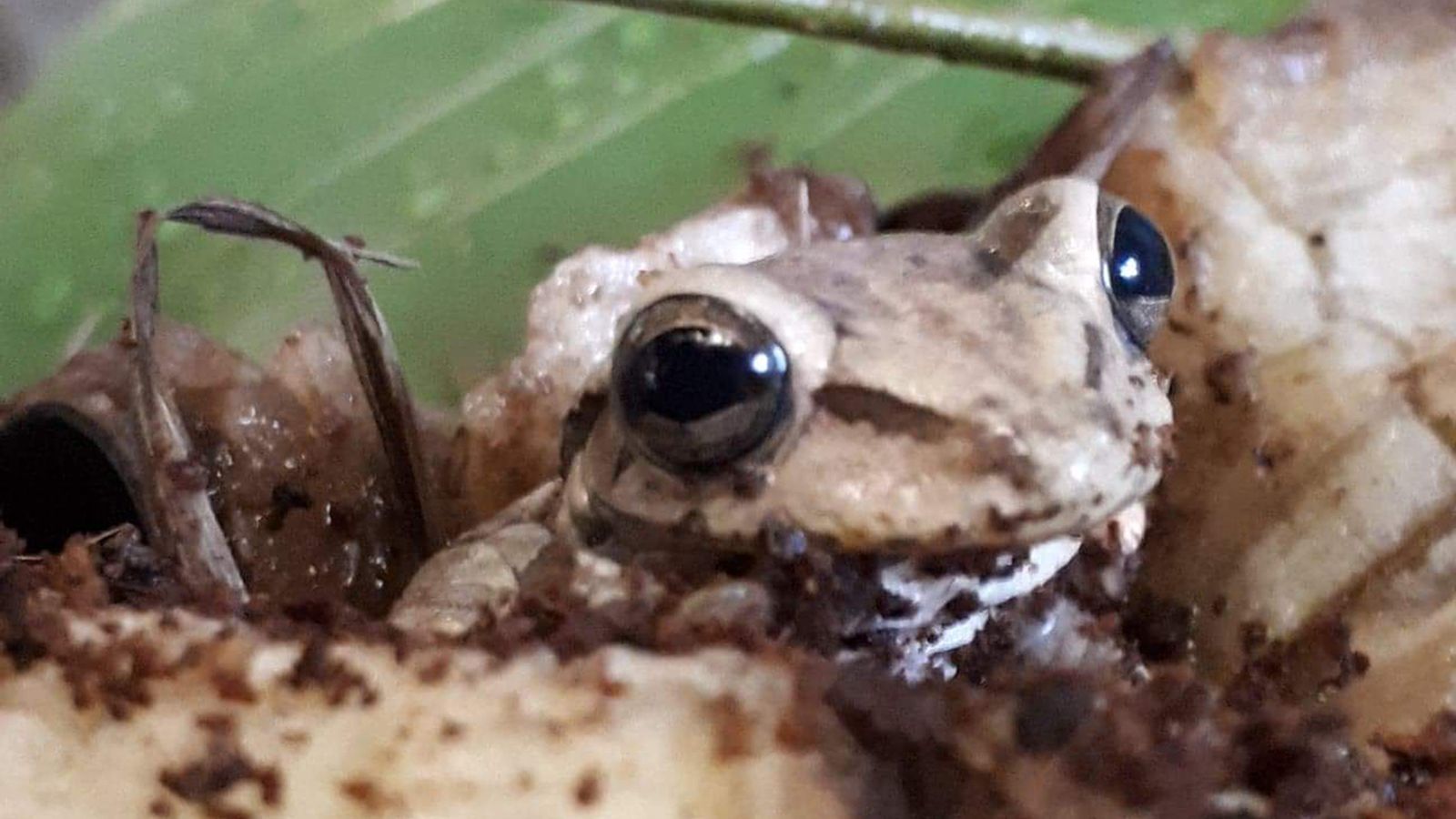 Exotic frog found in bunch of bananas in Wales after 'remarkable' 5,000-mile trip
Asda supermarket staff discovered the creature at the chain's branch in Llanelli last week.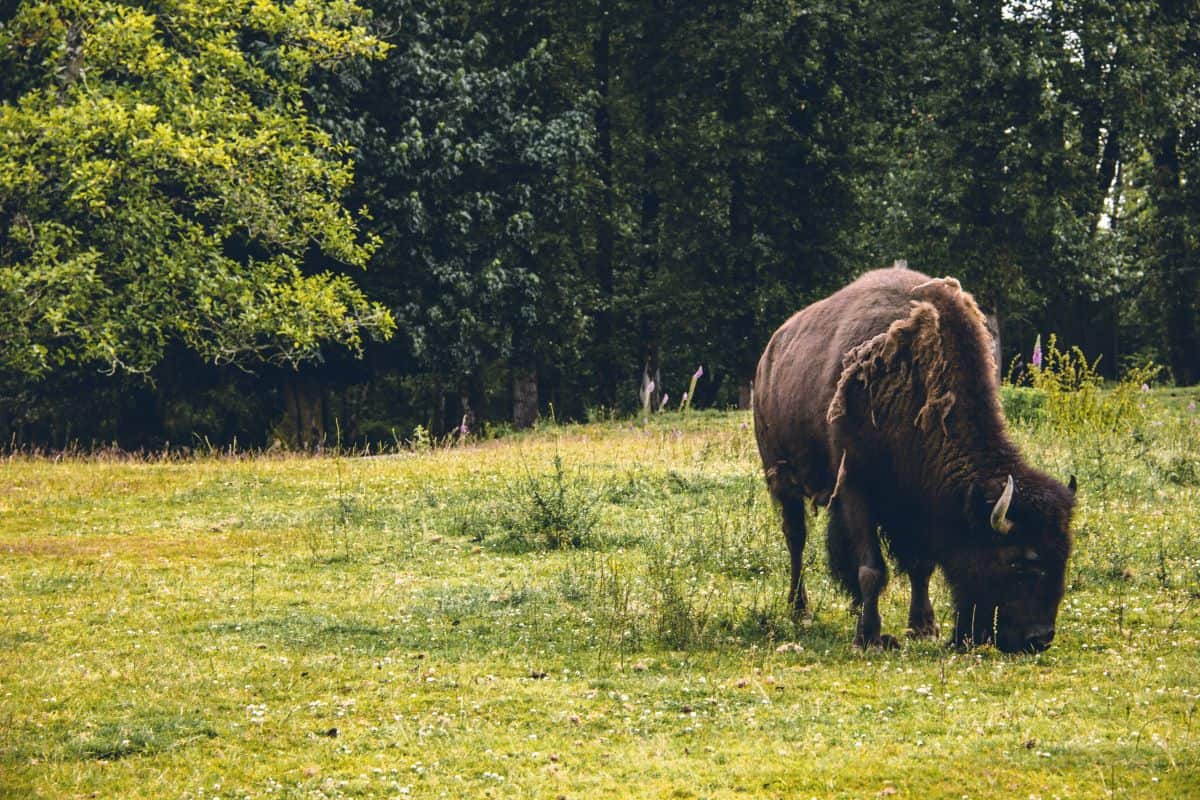 What went right: bison set for UK comeback, plus other good news stories
A bison reintroduce scheme was launched and the UK's culture sector was thrown a lifeline, plus more good news from the week just gone
UFO sighting: '100 PERCENT' alien ship spotted using cloaking device - shock claim
A UFO equipped with a cloaking device and manned by an advance species of aliens has been spotted over the US, according to conspiracy theorists.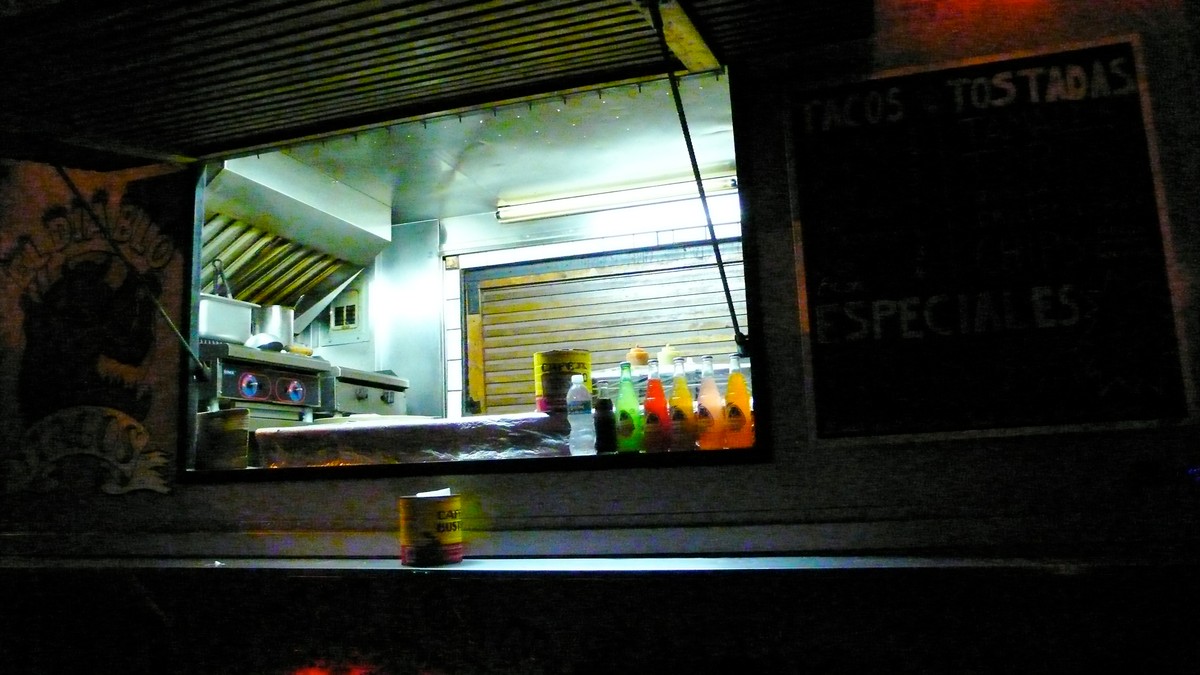 Food Truck Opens in Middle of LA Freeway to Serve Traffic After Fiery Crash
A captive audience of hungry commuters isn't the worst place to set up shop.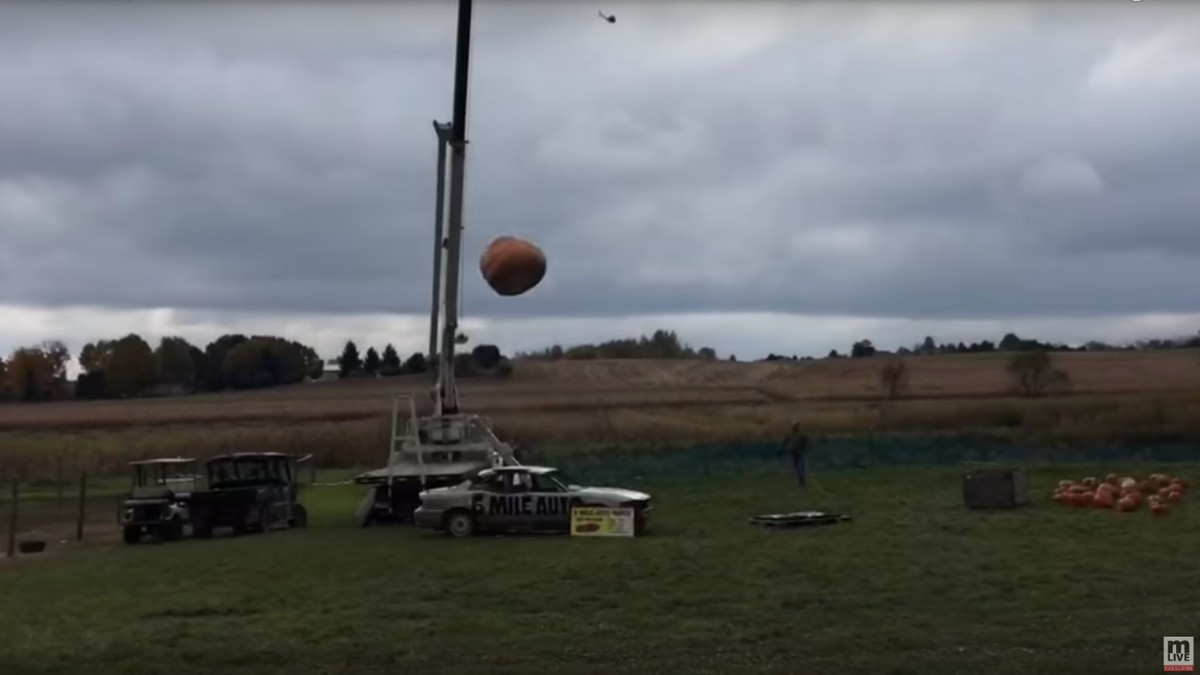 Watch This Giant Pumpkin Crush a Car Because Self Care Is Important
Truly a smashing pumpkin.
Joe Biden used to predict a post-Trump GOP 'epiphany.' Now he doesn't.
Progressives criticized the line, but the former vice president kept using it — until he didn't. Here's how he refined his message.